Take a look to the processings
Explore our Youtube channel and browse through more than 100 demonstration videos of our machines.
Youtube Channel
Our History
Established in 1984 in the Republic of San Marino, today Denver offers the largest range of stone and glass processing machines, including: bridge-saws with 3 / 4 and 5axis, CNC router machines with 3, 4 and 5 interpolated axis, 5 Axes CNC working centers, universal vertical CNC machines, waterjet and Automatic polishing slab machine. The best price-quality rate, a friendly interface, top quality components and absolute respect for human relationships, are the basis on which Denver build his business and successful experience.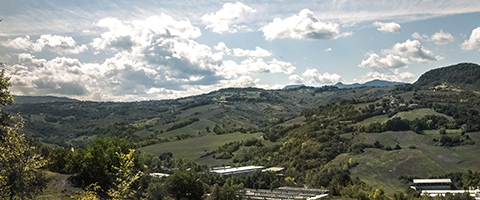 It is from years of work field and from the curious and foolish spirit of those who love creating and finding new solutions, that Giannoni brothers create Denver srl.
Some years later Denver is already a reference company in dust collection bench business, its production is already industrialized and it takes part to the first international exhibitions.
Introduced Quasar machine, a single head edge polisher to process marble, granite and stone slabs' edges. A cutting-edge machine that had a positive impact on the market.
The project of the fist monoblock SKEMA cutting machine starts. It is some years ahead in the concept of modern cutting machine introducing the upper movement, the turning head, the fixed bench in an optimized amount of space.
Denver product range grows and CNC QUOTA range is introduced as compact working centers perfectly suited both for artisans's workshop and for mass production.
After years as stone shops partner, Denver enters the glass processing machine business and takes up a new challenge.
Nasce TECNIKA, la fresa a ponte più all'avanguardia, ad elevate prestazioni e dotata di software di ultima generazione.
Denver introduces VERTIGO the first universal vertical glass working center which marks a radical change in the processing of large glass sheets. 
Advance is launched representing the true revolution in vertical working center processing. Compact, with a powerful core: drilling, routing, edge shaping and polishing are its special tasks. It is the real rising star in the glass machining business 

Book your demo
Denver gives you the chance to enter from your home in the company solution center and check online the wide range of processing possible on our machines. You can also speak directly to our technicians and follow step by step software programming. You just have to fill in the form choosing the model you are interested in and you will be contacted to plan together date, time, processing and subject to attend online.
Book now